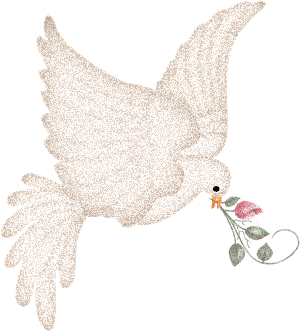 Setbacks, Suffering, or Loss can either make you or break you.
Posted by rita Anon Indonesia 01-02-2010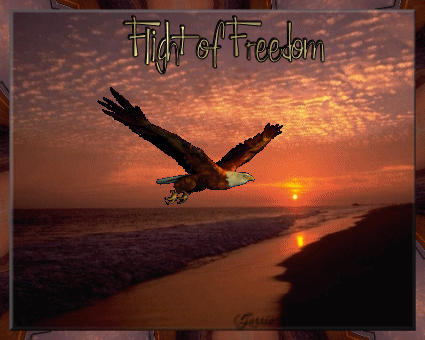 I pray that someday you will find some kind of peace from all the horror you have been experiencing. I will go to your daughter's site. Thanks for this wonderful photo. God Bless you.


Posted by Rosie WS rocee5 31-01-2010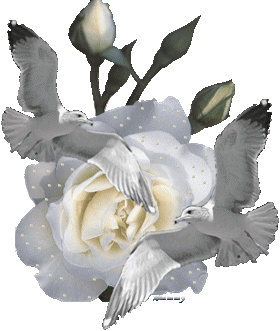 Please don't feel upset & for sure I'll visit your daughter's site, don't worry ;-) God bless you!


Posted by WS bunncatcat 31-01-2010


My condolences to the loss of your daughter. May God heal your pain and give you strength through your loss.


Posted by WS-Graneet 31-01-2010


Soar like the Eagles in the knowledge that your child is in God's hands now.Who to better care for her then the Creator of all life. God Bless you and may he ease your pain..


Posted byWS nsunrise 30-01-2010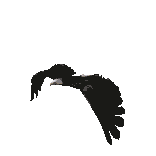 As the eagle flies closest to great spirit and is a messanger that carries our prayers.May your daughter always fly with the eagle toward the sun shinning devine light upoon us all.


Posted by Justin Sloan Rocklin CA 30-01-2010


I am so sorry that more people are not leaving you kind words and thoughts for your loss. My precious Mom just passed away two weeks ago, and my heart aches for you since the pain is so fresh for me too. She and I were so close so I know the hole that is left in your heart but can't even imagine how much more difficult it must be to lose your daughther. I have one that means the world to me. There aren't any magic words that can soothe your pain. God and time will do that but please know that you will be in my thoughts and prayers constantly. I love your photography but I especially love your commitment to your daughter's memory. I am heading to her site now. God bless you with peace and good memories to fill the void left by such a precious one! Love, hugs, and prayers .


Posted by Carole from Tennessee WS-caroleej05 30-01-2010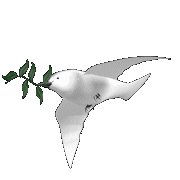 I am a member of Webshots and saw your gorgeous photo of the eagle dedicated to Attica. I just lost my sweet precious Mama two weeks ago so I feel your grief intensely. I just keep trying to focus on the happy times and the all the wonderful memories that such a wonderful woman left for me. You seem to have a heart full of good times, photos, and family to help you endure the tough times that will still be with you for as long as it takes. And you have her wonderful sons who will keep her alive for you. May you all live to honor her memory. I will keep you in my thoughts and prayers indefinitely. Huge hugs and lots of love!


Posted by Carole Brentwood Tennessee 30-01-2010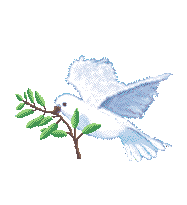 I did visit her memorial site and my heart goes out to you. I don't know what I would do if something like this happened to my daughter. I think I would be devastated. I wish you the strength to remember her and I know her children will continue her legacy of love and kindness. Best wishes,


Posted by Lloyd in Montreal, Canada WS-fotoproze 29-01-2010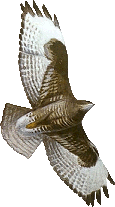 Although I never met your daughter, I can feel through your words and pictures just how much she was loved and will be missed. I will say a prayer for her.


Posted by Kristy Harley, Newburyport, MA 28-01-2010


I don't know her but I was deeply saddened after reading her story and how she died. I am a Nurse and we save lives and lose some everyday. It is harder to bear when we lose one because we fail to do our part. I am sorry for your loss, I hope you will find comfort in knowing that she is in a better place where there's no more pain and suffering. Godbless you and your family.


Posted by Ertha Lugod,RNDrumheller, Alberta, Canada 26-01-2010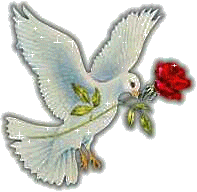 I am praying for you and your family at this time of deep loss and tragedy. Please stay strong!


Posted by Karen Wagner 11-20-2009

My goodness I am so very saddened by this tragic turn in your family's lives. I know that there have been so many who have heard my tale of woe about my father and ALL have wholeheartedly assured me that it was NOT my fault. This alone has not carried me forward but the love and care I have received from so many has. I have come to realize that I MUST beleive that God has a plan that although we may not understand it or recognize it now, it does serve a purpose. I have come to realize that I have to remain strong for all of those who love and depend on me. Your sister must remain strong and carry forward the love your niece had for her family, especially the young ones. Although their mother's passing will remain a sad time in their lives, it must not become overwhelming to them as they have so much good ahead of them in life. Your sister needs to realize that she is NOT to blame for the tragic death of her daughter. . Time is her greatest asset, .Please make her realize that her daughter would want her to be happy, love deeply, and cherish the important things in life for the rest of her days on this earth. Love and Care.


Posted by Lisa Stewart. November 11, 2009

This is a beautiful site. Thank you for sharing it with me. My heart goes out to your sister and family. Love.


Posted by Donna November 11, 2009

About 3 weeks ago our family lost my niece to complications from Swine flu...my sister's oldest child. She was 38 years old and left behind two sons 6 and 14 years old. My sister lives in the Netherlands and she is back home and her grief has overwhelmed her....please keep her and our family in your prayers.

My niece Attica fought to overcome the flu for over 2 weeks and in the end the hospital neglected to watch her properly after a trach had been done on her and she passed. My sister was at her bedside the first night there was a problem and saved her that night but 48 hours later it happened again and she was not there to help this time,she is blaming herself for not being there.
I know that you understand what she is going through, if you have any words of encouragement or something that I could share with her if would be very helpful.
God Bless.


Posted by Kathie Wahl of Norfolk VA November 10,2009

I'm sorry to hear about your sister. Hope you're doing as well as you can be considering the circumstances.


Posted by Marjolein De Nijs Bik - November 6, 2009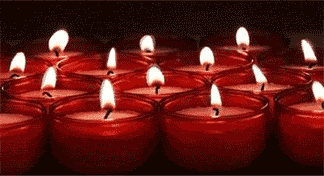 I want to keep this simply...I love you Attica and will miss you very much.


Posted by Charles S. Saul November 6, 2009

What is immutable is love and its sheer power. Not even death can diminish its possibilities.


Posted by Unknown November 5, 2009

I'm not much of a religious person, but I have to believe that Attica was taken for a greater purpose than what was here on earth. God I know, Attica is a special woman and I hope that in my old days when I finally go, that I'm half the person she was when she went, because even being half of her would be more than I'm worth now or could ever be...So here is to a great sister, mother, and friend!"


Posted by Charles Saul November 5, 2009

"Heart of gold and would given everything even if it mean she had nothing!"


Posted by Amanda Detrick November 5, 2009

"Every now and again I still cry knowing that as much as you thought hugs were icky that I can never give you one again, and watch you complain about it and laugh it off. I will miss little stuff like that for the rest of my life. I hope to see you one day again."


Posted by Charles S. Saul November 5, 2009

"She was my closest and truest family member who I spent more time with growing up than any other sibling. I will miss you Attica very much. You shouldn't be gone. You had so much to live for....two children with bright futures ahead of them and a new life on your own with new hopes and dreams...but that is all in the past"


Posted by Charles S. Saul November 5, 2009

"Sorry to hear about your sister, you're in my prayers."


Posted by Meredith Ann Destifino November 5, 2009

Losing a child is so un-fair and I'm so sorry you have to go through this pain and loss. It's so devastating. The one thing I've been doing is praying and asking God for strength for you (Melody and Marcel-Koert) and your family.


Posted by Mila Romijn November 4, 2009, Lelystad Netherlands

I think the tribute that you are doing is absolutely great. I plan to text everyone I can and get emails and forward them to Attica's webpage later.


Posted by Charles S. Saul November 4, 2009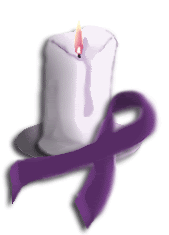 I really feel the loss when I realize how much time it was since we had seen her and her family...so very SAD. It's beyond words to say what I feel right now. Sometimes, even the simple things that I do in a day will bring what has happened to mind and it's just not real !!!!!!!!!!!


Posted by Kathie Wahl November 4, 2009

Oh my God Melody what a shock I feel so sorry for you I cannot even imagine what it would be like I do not even know what to say. Those total idiots in the hospital this just brakes my heart I am so sorry and will be praying for you. I do not understand this! God be with you. I am going to her website. Love,


Posted by Brenda Carr Johnson November 2, 2009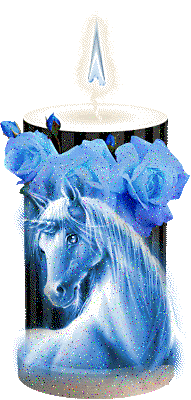 I know that no matter how badly it ended, it meant the world to Tica to know that her mom rushed to her side in her time of need. I wish things were different, and I've been struggling myself with asking god for an answer of why this had to happen. It still makes no sense to me, but I continue to pray and try to have faith that he will soon make us all understand.


Posted by Melissa Howell November 2, 2009

The death of a child is a stunning blow and changes a parent's life forever. It is an out-of-turn death--something that should not happen. Swine (Mexican Flu) was the reason my daughter sought treatment and hospitalization. She was in a coma for 2-1/2 weeks and slowly she made progress. She was on her way back to recovery, when the medical system failed her, hence I lost my daughter Attica (38), on October 21, 2009. The death has changed my identity and my life Her death has caused a gaping hole in my life. People say I will never forget, but in time the pain will lessen, but for now-I cannot grasp these words. For my loved ones, give me time to process this ordeal, but for now, I grieve.


Posted by Melody Koert-Saul (Mother of Attica) and Marcel Koert of Lelystad , NL November 2,2009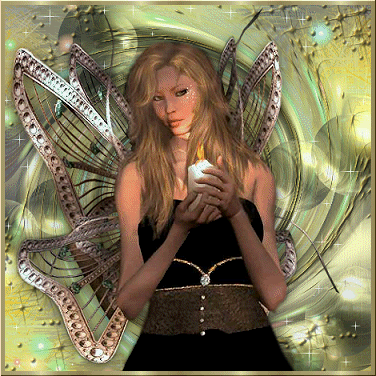 I miss you, sis. A lot!!!


Posted by Maricarment Gutierrez October 30, 2009

Hello Family and friends of Attica Springfield.My name is Debbie Rivera, and I work for Volkswagen Credit, Inc and we are truly saddend by the loss of our friend.She was person that completed all of our car inspections. She was such a kind and friendly person (and very knowledgable). She always went out of her way to help us. Please accept my condolances and those of all of the staff at Volkswagen Credit, Inc, Volkswagen of America and Audi of America. Attica is deeply, deeply missed! May God comfort you in the everlasting wonderful memories that you have of her. Our thoughts and prayers are with you! God Bless!


Posted by Deborah Rivera Alpharetta, GA October 30, 2009

Dear Family of Attica Springfield, Hello, my name is Amber Davis. I am deeply saddened to hear of Attica's passing—particularly at such a young age. I have fond memories of Attica (Saul) as I knew her when she was about 11 or 12 (I was about 13-14) growing up on the 1600 block of Galena Pike in West Portsmouth, OH in the early 1980s. She was the first real friend/buddy I ever had as a next-door neighbor who was close to my age, and I was thrilled! I believe we rode the school bus together, I baby-sat for her and her siblings several times, and other times we would just hang out together. She and I were planning to go trick-or-treating (would be my last year as I was getting way too old—my freshman year). Then, I had a bike wreck up on the sharp curve of the street (Eastview Ave.) behind the house in which I am now living. Attica was right there with me, helping to drag me out of the road, and then to go get her dad for help. My knee was a bit messed up after the accident, so that squelched our trick-or-treat plans. When the Sauls moved, I saw Attica only one last time at Dreamland Pool in Portsmouth (now it is filled in and other businesses have been built near it). After that, I lost track of her. I am still living on the same block only now in the house up on the hill just in front of where the bike wreck was. My sister, Anna, is now living in the former Dr. Saul home/office in which Attica, Joey, Charlie, Steve, and Melody were living. Again, I am so very sorry for your loss—Attica was a special friend and unique person in whom God so richly blessed me for knowing (if only briefly). Sincerely, G. Amber Davis 1645 Galena Pike West Portsmouth, OH 45663


Posted by Amber Davis West Portsmouth, OH October 29, 2009

Melody, this is your aunt Roberta's youngest, Glenda. I wanted to say I am sorry about Attica. Tragic story. I do not have contact with any of moms family since grandma and mom passed. That too is sad. Nevertheless, I wanted to send my condolences.

Posted by Gelnda Lavender Gullion October 28, 2009

"The Face of an angel" The face of an angel is all that is here, one beautiful freckle equals one terrified tear. Not ready to leave but has to go, wants to go back but God says no. Leaving your life is a scary thought It's something that can't be fought. A mother, A father, a sister, and friends, a meaningful life that suddenly ends.


Posted by: Shawna Kennard Flemingsburg, KY October 27, 2009

I am deeply saddened by Attica's passing, and I am consoled by many moments and memories which will live on. These moments will always involve my fondness and respect for Melody, Steve, Joleen and Charlie. I cannot fathom what all of you must be going through at this time.


Posted by: Christopher Middlebrook Altamonte Springs, FL October 27, 2009

Attica was one of a kind in her life and will be sadly missed by me and all who knew her. I can't believe this happened and she will always be in my heart and prayers. She was always the one to help all. Attica, god took you for a reason that we will never know but I love you and wish I could have been there for you. I love you Attica..Aunt Karen



Posted by: Karen Kennard October 26, 2009

This world is not the same with out my big sister!!! It isn't right!



Posted by: Joleen Andre'a Galloway, OH October 26, 2009

Love you Attica. I will dearly miss you and always remember the good times that we shared. As your son said, this is not goodbye, but I will see you later!


Posted by: Amanda Detrick - October 25, 2009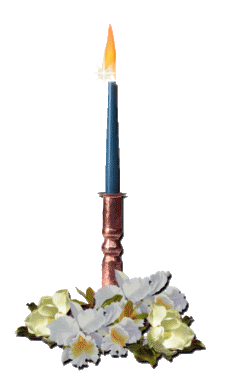 This is all so unbelievable...something that we will never get over..thank God we had Attica as long as we did...love is eternal and we will always and forever love and miss her..Uncle Jack and Aunt Kathie


Posted by: Kathie Wahl October 25, 2009

No one grieves for the loss of Attica Ann Springfield, more than I, her mother. I feel half of me is missing, she was the rock to keep the family in america together. Since I live in Netherlands now, she was the mother, the friend, the shoulder to all those that I couldn't be, and many more people as well. She was my duplicate! My shadow! My Child! My Baby! People talk about losing a child, but now I know that is the heaviest burden I will ever have to carry. I tried to save her, I thought she was coming home, so I didn't expect that her death would come so rapidly. I thought as her mother I would make the world fix her. I cannot begin to tell you how sorry that I did NOT fulfil my job. She counted on me and I let her down. I only know that from her death my family has re-united in a way our family had never done before. She brought a truly diverse family together, and we have learnt that there will be no more talk about "re-unions". Attica has shown us just how important it is to keep those connections. But all I can do now is miss my baby. Please excuse the typing and spelling mistakes, I am heavily sedated but I had to tell the world that I will miss my baby, and that for all the times I failed in her life as a mother, I will make up for my remaining children and grandchildren. Attica's family and friends will remain in my heart forever because I owe her that.


Posted by: Melody Koert-Saul October 25, 2009

Attica was a person who was always happy to try to help and not only did her job with a smile but a caring heart. That is what showed thru the most. She was a person with a caring heart. I am sad that she has left this world but I pray her spirit will always comfort those that she loved. Attica, you will be missed here on earth but not forgotten. Thank you for being you.


Posted by: Bob Simpson Stone Mountain , GA October 24, 2009

An amazing thing about Tica is that she would take in and care for anyone who needed a meal, a new pair of shoes, or even a home! Many will always be thankful for the nights, weeks, or years that she opened her home and kitchen to them. She set an amazing example to all of her FIVE children (to Tica, there was no such thing as stepchildren), who will continue to help those in need without thinking twice. Love.

Posted by: Ashley Springfield O'Neil -October 23, 2009

I miss you so much and, will always love you. I can clearly say life will never be the same. You made my world a better place. I've often felt that we were created from the same mold. Your sass, quick wits and, dry humor were only a fraction of who you were. Words could not describe the size of your heart. I cannot imagine loving another as much as I live you. I love and miss you, Attica. I can hardly wait to see you again.


Posted by: Nathanial Norris Douglasville, GA October 23, 2009

Miss her and love her very much.

Posted by:Amanda Detrick October 22, 2009